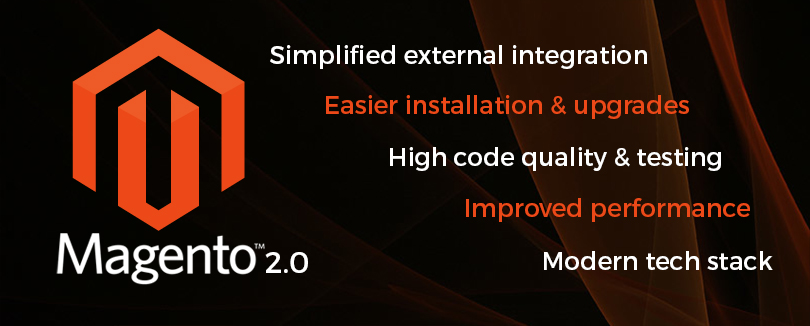 The long-awaited Magento 2.0 is already here and it is truly impressive! Recently released Magento 2.0 upgrade includes advanced CMS features, as well as performance and scalability improvements that will help Magento website owners to create stunning designs and boost functionality of their online stores.
Why Magento 2 is the right choice for your online store
Customizable File Structure
Magento 2.0 removed all the issues that prevented development of custom themes. With the new Magento version, themes can be tailored for the specific needs of your business. Updated file structure does not have any default themes; they have been transferred to the module structure.
Enhanced User experience
Magento 2.0 offers enhanced user experience for customers and webmasters alike. Customers are now able to enjoy easy navigation, clean and pleasant structure of the pages with clearly seen call-to-action buttons. Webmasters, on the other hand are presented with many features for ROI improvement. For instance, the new drill-downs help to identify customer's actions on the website, highlighting the areas that require improvement.
Excellent Performance
Due to the fact that Magento 2.0 is integrated Varnish Cache, website pages are loading much faster, which is extremely beneficial for Google speed optimization. New Magento 2.0 is easier to navigate, faster and boasts of improved security.
Improved Scalability
Full page caching translates into considerable boost in performance, as well as decreased server loading time. Apart from that, Magento 2.0 allows faultless and simultaneous management of products by multiple admins.
Impeccable Security
Given that Magento takes security seriously, it's no wonder that new version was cleared of all potential security vulnerabilities and is a lot safer, especially with a new directory (- 'pub') that safeguards source code from various hacker attacks.