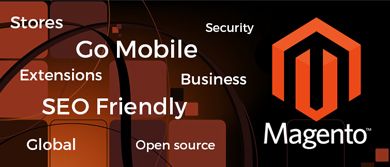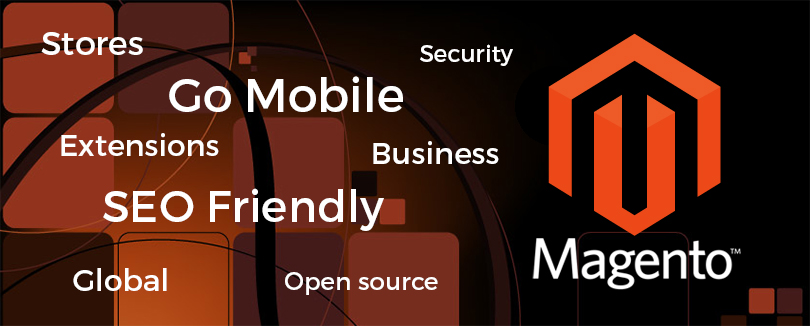 Limitless functionality, reliable security and impressive scalability make Magento a go-to E-commerce platform and CMS for successful online business.
Why Magento is the right choice for your online store
Open source
Open source nature of Magento is cost-effective, which is critical for small business or start-ups that are unable to afford spending lots of funds on maintenance and updates.
Extensive Community
Extensive Magento developer community gives you a chance to take advantage of many features and plugins for you website's performance optimization, making it a conversion magnet.
Scalability
Due to its amazing scalability, Magento grows together with your business. You will be able to add new options and features seamlessly without shutting down your entire website.
SEO Friendly
Magento allows integration of all SEO features that are necessary for your business promotion: Meta tags, Meta descriptions, keywords, sitemaps, customs URLs, etc.
Mobile Friendly
Responsive design is now a default feature of Magento, which is why your customers will be able to access your website conveniently from various mobile devices, increasing its reachability across multiple platforms.
Limitless Functionality
Thanks to its remarkable functionality, Magento allows you to use tailored approach to creation of your online store, adding multiple free features and plugins if you feel that default ones are not enough.
High Performance
Magento is king of effective and easy optimization, which is why it is a perfect solution for any business, regardless of its size and nature.
Numerous Stores with a Single Installation
A single Magento installation will give you a chance to create multiple stores with one centralized admin panel to manage all sections.
Flexible Solutions
Magento is a highly customizable and flexible platform, which makes it suitable for any type of business.
Top-notch Security
Magento takes security very seriously and offers reliable security protection for your website, constantly providing security updates, like the latest Magento Security Patch that TemplateStudio can help you to install.