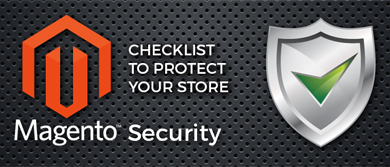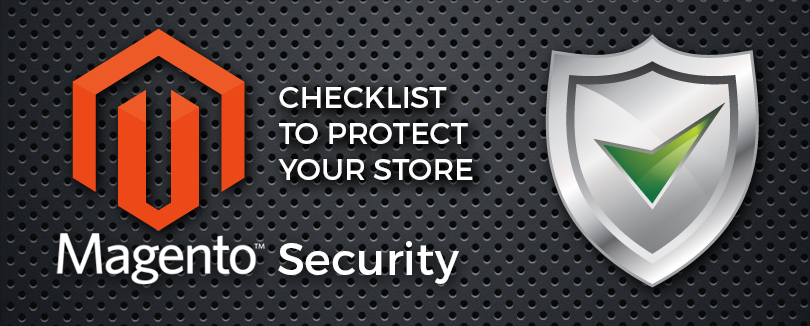 Security of your Magento website is of outmost importance. Although Magento platform offers multitude of integrated security features, you can improve overall protection of your online store by following these tips.
How to keep your Website safe
Regularly Update Your Anti-Virus Software
It is highly recommended to use enterprise-class anti-virus software that provides daily updates. It will help you detect and prevent various hacker attacks.
Use Two-Factor Authentication
Two-factor authentication allows only trusted devices to access backend. Moreover, it requires you to enter randomly generated code that changes every 30 second and is sent to your phone by the app Magento Connect Marketplace
Use Secure FTP
It is important to use secure FTP passwords and SFTP as a Public Key Authentication.
Strong Password
Strong password must be no less than 15 characters long and must not contain any names or birthdays. You can use password generator to find an optimal strong password.
Backup your Magento store regularly
It is highly recommended to save your backup copies regularly, but not on the same server, your website is, because in such case hacker will get access both to your website and to the backup as well.
Install Latest Magento Security Patches
Magento regularly provides security patches that need to be installed to ensue robust protection of your online store. TemplateStudio can help you install latest Security Patch quickly and efficiently.
Use Secure FTP
Using Secured File Transfer Protocol (SFTP) you can boost the security of your website, as it utilizes a private key file for decryption and user authentication.
Get a Magento professional security review
Professional Magento security review, accomplished at least twice a year, can help you find and eliminate weak spots in your security.
Use Only Trusted Magento Extensions
Despite the extensive Magento community and multiple user reviews for every extension, it is highly advisable to use only trusted Magento extensions to protect your online store from hacking.
Utilize Firewall
Firewall usage allows getting additional layers of security by preventing users from accessing your web server.