About Us
At Template Studio, we are proud to be your Magento development company. When it comes to creating cutting edge, stylish web storefronts and offering them at affordable prices, you can't beat our talented design team.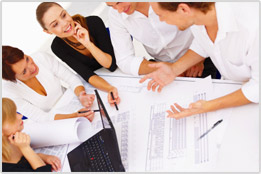 With more than 10 design specialists working under our aegis, you will not only find an attractive gallery of store themes, but can have your store's own theme especially designed. From cross platform responsive design to cinematic slider effects that will highlight your best products and offers, our Magento development company is here to help make your online store a success and a moneymaker.
History
Founded in 2012, Template Studio is a rapidly growing Magento development company—UK based but serving an international clientele. Whether you have a brick and mortar jewelry shop in L.A. and want to appeal to clients outside of your zip code and time zone or you are planning to get your virtual costume shop up and humming just in time to catch the Halloween wave, Template Studio's team of experienced web designers can help to give your store exactly the feel you are looking for.
At Template Studio, we are proud to create beautiful, carefully designed websites that work equally well on mobile phones as they do on PCs. Our designers love a challenge and view websites in the way painters view a canvass: as a space to create something truly impressive. Our expertise will show in every pixel and every click of the buy button.
So contact us to today and experience the Template Studio difference!