Mobilio

Overview
Mobilio is a red-hot phone store, where the visitors can be both customers and sellers. Template Studio has created the most user-friendly environment, and as a result the Mobilio shop can provide its clients with professionalism and quality, useful features and an easy-on-the-eye design. The functionality and outstanding buying experience come along to fortify its image worldwide.

Our Process
Template Studio, working with Mobilio, has developed a state-of-the-art website on the Magento eCommerce platform. The website was created and build based on the clients' needs in order to simplify the process of selling and buying mobile phones online. Its responsive design offers the possibility to access and use the website's features and services from any mobile device, such as smartphones or tablets, PCs or laptops.

Features
Template Studio provides its clients with customizable new options for their websites. The Mobilio website was enhanced by adding two new features: Sell your phone for cash, where you can sell your new or old mobile phones and get paid; Protect your phone for up to 2 years by using Warranty API services, which works pretty much as an insurance agency for your smartphone.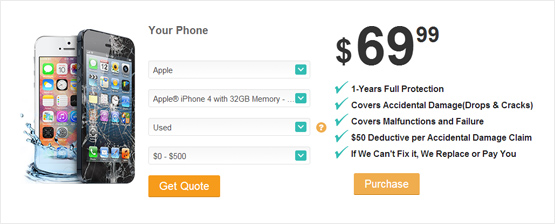 Warranty API