Angry Chef
Overview
Angry Chef is a company providing kitchen repair services and selling parts for cooking equipment in Los Angeles area. They are specializing in Hot and Cold kitchen equipment, including AC and ventilation systems. Angry Chef helps solve specific maintanance problems so that the customers can use their kitchens to the full. To ensure all equipment stays up and running, great quality service is being provided. Their goal is "diagnosing a failure, applying the correct fix, while keeping costs at a minimum."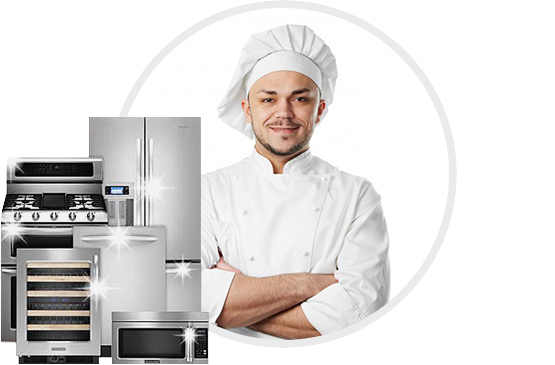 Our process
The challenge was to redesign the website with the goal to make it faster, content-focused and attractive. Initially, their site was built on WordPress. Later, due to an expansion of services, they felt a need to have a more secure and dynamic platform. Thus, we offered Magento as a solution for combining two main activity areas of the company: maintanance services and selling brand products.
This new website helps them provide an added value to the products they are promoting and selling.

Features
Following client's requirements, our designers developed a responsive theme from scratch. The result is a site that looks great and modern.
We created an eye-catching services menu, with icons for each item, which facilitates the finding of the right service.
For Angry Chef we developed an option to shop the products by manufacturer. Customers can easily browse and select the brand fitting their kitchen part.
In addition, in the About us page, we added the clients reviews from the whole store. This new option helps visitors have a clearer picture on the products, based on past opinions of other clients.