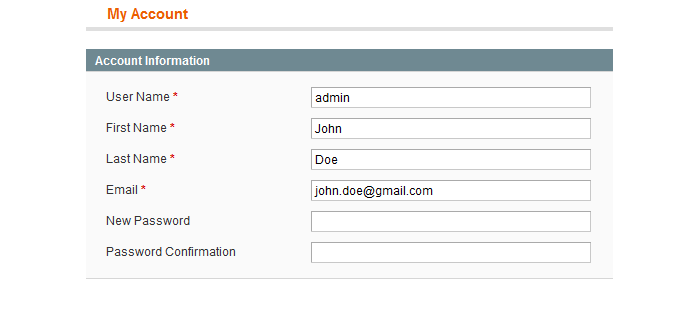 Changing your password is a very easy process in Magento. We won't require any email addresses or phone numbers, because we trust you.
1. In the Admin Panel, select System > My Account.
2. Add a new password in the New Password field. Confirm your password by entering again in Password Confirmation field.
3. You have now successfully changed your password/username.